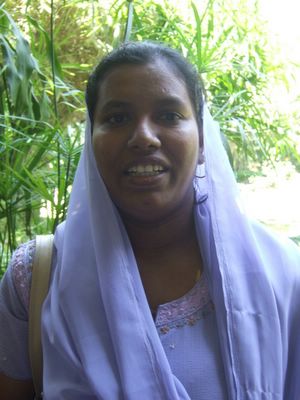 "Each community suspects the other communities in Sri Lanka. Because the past incidents have put the people in this position. This is not a healthy environment. We civilians have to stay away from politics, and try to understand the other communities better.
Violence escalating everywhere in Sri Lanka. After couple of years of peace, the situation is sliding back to war. It's very dangerous. We can't travel freely anywhere, and anytime we want.
All have to put pressure on warring parties to cease hostilities, and start the negotiations without further delay to ensure peace and stability" says Nushrath Begum (30) of Sri Lanka Muslim Women Society in Kurunegala.